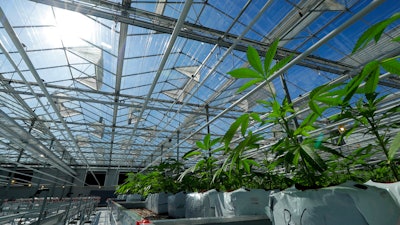 AP Photo/Ted S. Warren
A Canadian government initiative designed to foster growth in "green" jobs added the cannabis industry to the sector after it became legal in the country last year.

BioTalent Canada said in a recent labor market report that the group created a new cannabis sub-sector under its definition of the nation's bio-economy. The group administers numerous wage-subsidy programs designed to help new graduates secure jobs in those industries.

The report anticipated that Canada would see a sharp increase in demand for people with skills to cultivate the country's new cannabis crop.

"These existing and growing sub-sectors represent the future, not only for the planet, but for bio-economy talent, and Canada must be prepared to embrace the future of innovation, prosperity and conscientious investment," BioTalent Canada President and CEO Rob Henderson said in a statement.