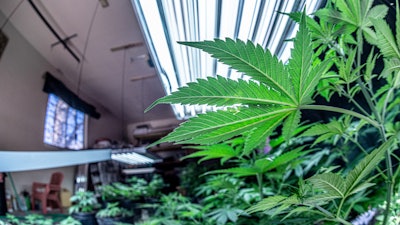 iStock
Advanced data analysis could help scientists solve the mystery behind why people respond differently to certain strains of cannabis, a new study suggests.
University of Colorado researchers analyzed tests of more than 17,000 varieties of cannabis plants — but found very little information about the wide range of chemicals in marijuana aside from THC and CBD.
Those other chemicals are believed to play a significant role in everything from the flavors and therapeutic properties of specific strains to the effects felt by users — known as the "entourage effect."
"Because regulations only require reporting on a few compounds like THC and CBD, there's very little data being collected on these other compounds or how they interact," Daniela Vergara, a CU researcher and first author of the study, said in a statement. "We're not getting the whole picture."
More than half the tests supplied by a major testing company, for example, did not contain information about cannabinol, which could have benefits for sleep. Less than 5% included information about cannabidvarin, which may help stop seizures.
The report also noted that different products varied widely in their chemical composition — even among those with the same strain or label name.
Researchers said that learning more about the entire array of chemicals in cannabis is essential to creating product standards and developing new therapies — and they suggested that advanced data science could help in the absence of more detailed tests.
The study successfully grouped the strains into four clusters based on their chemical properties using algorithms and statistical methods. Machine learning could help further, but researchers stressed that cooperation from the cannabis industry would be required.
"If more people would share more of their data, we could make better inferences about how these different cannabinoids work or interact with each other," said CU data scientist Brian Keegan.