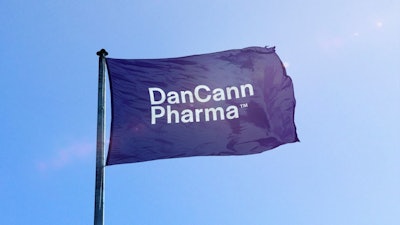 DanCann Pharma
On October 21, 2020, AEssenseGrows announced that Denmark-based DanCann Pharma, a medicinal cannabis company, purchased its AEtrium system.
According to the company, DanCann selected AEtrium based on its precision, yields and cost of production to meet the precise requirements of the Danish Healthcare System.
"We wanted a cultivation system that was easy to use and provided a great degree of control over and visibility into the grow environment," said Morten Martinsen, co-founder and COO of DanCann Pharma. "The cutting-edge AEssenseGrows system meets those requirements with automation. The revolutionary Guardian Grow Manager software delivers fingertip control over every aspect of the grow environment."
AEssenseGrows specializes in precision automated aeroponic platforms for consistent high-yield plant production.
Founded in 2018, DanCann Pharma is a Danish pharmaceutical biotechnology company powered by cannabinoids. The company focuses on discovering, developing, manufacturing and commercializing new therapeutic cannabinoids in wide range of disease areas.
The company is part of the Pilot Program for medical cannabis in Denmark and is licensed for the handling of Euphoriant substances and cultivation and handling of cannabis for medical use by the Danish Medicines Agency (DMA).
"In addition to our own cultivation, DanCann is dedicated to deliver high quality material for patients with challenges," Martinsen added. "I look forward to qualifying for Good Manufacturing Practice (GMP) certification and exporting to global demand."
The AEtrium system is built upon sensor-driven automation. The company's Guardian Grow Manager central management software monitors grow conditions 24/7 and, if needed, automatically adjusts key variables such as nutrients, pH, temperature, or lighting to maintain optimal conditions.