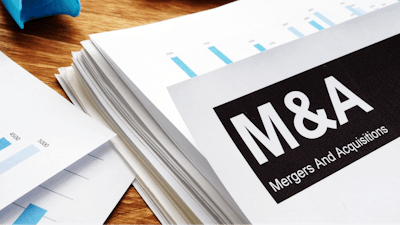 RedHawk Pharma, a wholly-owned subsidiary of RedHawk Holdings, has agreed to acquire certain cannabis assets of Med Tech Farms in a deal valued at $1 million.
Med Tech is an Oklahoma-based start-up grower and supplier of cannabis products. The company will receive $1 million to be paid through a combination of cash, stock and convertible notes.
The assets RedHawk is acquiring include the licenses to grow, manufacture, transport and sell cannabis products in Oklahoma, with an initial focus on "craft" cultivation and distribution.
Closing is expected to occur before March 31, 2021.
RedHawk Holdings is a diversified holding company primarily engaged in sales and distribution of medical devices.