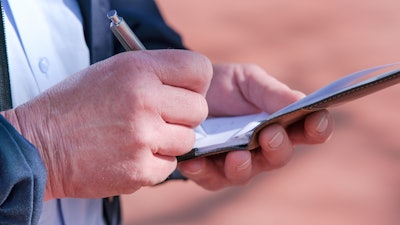 iStock
The Michigan Cannabis Regulatory Agency today announced a pair of disciplinary actions taken against license holders last month.
On April 29, 2021, Kula Farms, a medical grower in Bangor, was fined $4,000 for non-compliant transfers between marijuana businesses and METRC non-compliance. METRC is a track-and-trace platform operators and regulators use to track all activities impacting the creation of cannabis-based products.
Non-compliant transfers can include transfers backward in the supply chain, product not on a manifest and/or using an unregistered vehicle to complete transfers. METRC non-compliance can refer to incorrect inventory, product not identified in METRC, product without METRC tags, missing or incorrect info in METRC and/or inaccurate employee data in METRC.
Kula updated its standard operating procedure to prevent future noncompliant transfers, and provided CRA with an SOP for inventory maintenance to make sure it remains in compliance when maintaining and tracking product inventory volumes. The company also retrained employees and recalibrated its scales to prevent future noncompliant transfers.
On October 14, 2021, Weinberg Family Enterprises, a medical cultivator in Webberville, was issued a formal complaint and fined $30,000 for failure to report material changes – legal entity. The complaint wasn't resolved until April 1, 2022.
To violate the rule, a company has to make any material change or modification to the business, like new owners, members, managers, officers or licensing agreements, without prior CRA approval.
The companies have 30 days to pay the fines or their license will be suspended until payment is received.