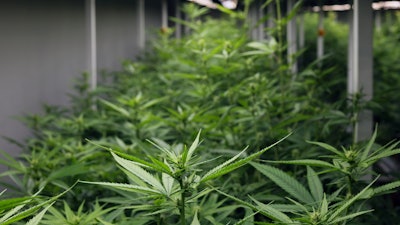 iStock
Vermont has taken another step into the recreational market after its Cannabis Control Board (CCB) recently issued its first retail cannabis cultivation license.
According to WCAX, an indoor cultivator in Rutland County was approved Monday and the CCB expects to approve several more applications in the near future.
"We expect to license another handful of people next week," CCB Chair James Pepper told the publication. "You know we can't issue licenses until we have the staff in place to ensure that we are giving licenses to the right people and have the team in place that can ensure compliance with our regulations."
Pepper said since cannabis is still illegal on the federal level, it's difficult to regulate the industry on a state level. He blamed those complications for why Vermont is behind its neighbors like Massachusetts and Maine in the recreational cannabis industry.
Still, plenty of retail cannabis companies are getting ready to begin operations in the state on October 1, 2022, when retail licenses can begin to be issued.