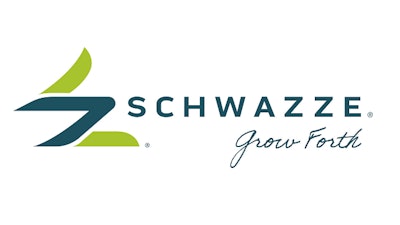 Schwazze today announced that it has closed the transaction to acquire substantially all the assets of Urban Health & Wellness.
The transaction includes the adult use Urban Dispensary, located at West 38th Avenue and Clay Street, in Denver's Highlands neighborhood as well as a 7,200 square foot indoor cultivation facility (2,700 square feet of canopy) located in Denver, Colorado.
The purchase continues Schwazze's aggressive expansion in Colorado and brings the company's total number of Colorado dispensaries to 23. Schwazze now has four grow facilities as well. The acquired assets included state and local retail marijuana and marijuana cultivation licenses supporting the adult use dispensary and indoor cultivation facility acquired in the transaction.
The consideration for the acquisition was $3.2 million, which was paid $1.3M in cash and $1.9M in common stock upon closing, of which $288,000 of this common stock consideration was held back by the company for indemnification claims.
The common stock consideration was split 65% to 35% between the two Urban equityholders. At closing, each equityholder that received common stock consideration was required to execute a standard lock-up agreement providing for limitations on resale of the stock consideration received.
Since April 2020, Schwazze has acquired or announced the planned acquisition of 33 cannabis dispensaries as well as seven cultivation facilities and two manufacturing assets in Colorado and New Mexico. In May 2021, Schwazze announced its BioSciences division and in August 2021, it commenced home delivery services in Colorado.
Medicine Man Technologies was Schwazze's former operating trade name. The corporate entity continues to be named Medicine Man Technologies.