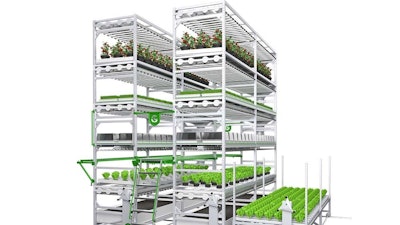 AG Glide
Grow Glide, a provider of vertical, mobile cannabis cultivation solutions, announced a new business vertical: AG Glide. AG Glide will provide vertical racking, tables, workflow and airflow solutions immediately, tailored to the general horticultural market.
The move to agriculture comes as the parent company, Grow Glide, grew its business 20x from 2020 to 2021, expanded to Europe and increasingly received requests from horticultural farming companies.
"AG Glide has been a long time coming. Internally, we've known since inception that our proven and tested modular cannabis solutions would easily translate into the general horticultural industry and we're thrilled to enter this market with customized, innovative solutions that will make a meaningful difference for cultivator ROI," said AG Glide CEO Travis Schwartz.
"Talking and interacting with large companies in the space and getting hands on at their facilities encouraged me to create AG Glide. Grow Glide revolutionized the world of vertical cultivation in cannabis and I cannot wait to help hundreds of growers across the world, save space, save water and deliver ROI," said AG Glide President Darin Siples.