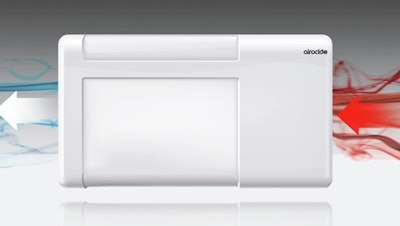 Applied UV
Applied UV, a pathogen elimination technology company using narrow-range ultraviolet light (UVC) for surface areas and catalytic bioconversion technology for air purification to destroy pathogens, said its wholly owned subsidiary SteriLumen has received a "significant order" from Tru Infusion for its Airoclean 420 air purification technology.
Tru Infusion has deployed the company's air purification solution, which was originally developed for NASA and is listed as an FDA Class II Medical, throughout its 79 facilities. The company is using a combination of photo-catalytic oxidation and UVC within its reaction chamber. This unique process destroys all carbon-based molecular airborne pathogens that pass through the chamber.
Tru Infusion is an Arizona-based cannabis retailer with 79 locations throughout the state. The Tru Infusion lab uses proprietary extraction techniques for clean and pure outcomes.
David J. Lawson, Tru Infusion COO, said his company has multiple facilities spread throughout the state in excess of 300,000 square feet.
"Our total flower canopy is expanded even further because we utilize multi-tier racks in 75% of our flower rooms. This means that the complexity of maintaining consistent room environments becomes a greater challenge due to the micro-climates with ceiling heights ranging between 16 feet and 22 feet. When looking at the cubic feet of space within our flower rooms, we looked to replace our earlier vendor. While they will remain nameless, I will say their solution worked fine in our single tier rolling table environments with 12–13-foot ceilings. The Airoclean 420 however, allowed us the ability to purify our air in the much larger grow rooms. After nearly a year and a half we have had no issues with the units at all – and we have over 100 units installed. As a result, you have a happy customer with future intentions to acquiring even more units for our planned expansions over the next 2 years," he said.