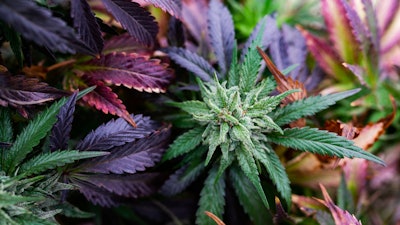 iStock
New Leaf Ventures, a management and investment organization dedicated to evaluating, investing, and accelerating advanced stage operations in the North American cannabis sector, said that an assessment of the region's oversaturated cannabis production conditions has led to the strategic divestiture of equipment, downsizing of related personnel, and an infusion of capital through the sale of cultivation related assets.
The company also dissolves its master lease on the facility currently used for cultivation by the license holder, and waived its option to purchase the producer license from New Leaf Enterprises, allowing the entity to sell the license to a third-party Washington state producer.
At the conclusion of the regional fall harvest in 2021, New Leaf cited a number of factors including pandemic-related causes, led to the largest oversaturation of biomass in the state's legal cannabis history, which resulted in lower margins and sales volume regionally. New Leaf said the divestitures and downsizing will increase the strategic focus on its distribution model.
"We are finding high quality biomass for less cost than we can grow in our facility. There are dozens of partner farms that do incredible jobs at growing biomass that don't have the distribution capabilities and brand reach that we can perform. By eliminating the cost fluctuation of oversaturation and harvest yields we can purchase at a fixed cost. This allows us to control our margins. Also, with a focus on ancillary products the cost of active THC and CBD distillate continues to go down making these products more profitable," said Boris Gorodnitsky, President & Co-Founder, New Leaf USA.
A third-party asset management company has purchased the cultivation infrastructure and equipment and will lease it. New Leaf Enterprises will retain its processor license, allowing it to develop, manufacture and distribute all cannabis-derived products in the state. New Leaf USA retains the option to purchase the processor license should ownership legislation in the State change in future. Gross sale proceeds to the company's subsidiaries pursuant to the divestiture were $266,797.
The company also announces that its subsidiary New Leaf Services LLC has parted ways with Brad Songhurst and David Tran.