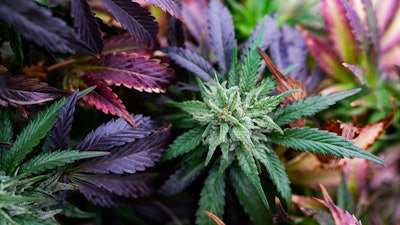 iStock
New Leaf Ventures has entered into a non-binding letter of intent to acquire High Profile Holdings, a retail-focused private British Columbia cannabis company.
High Profile offers cultivated products and a retail presence with its store-within-a-store activations. High Profile brings pre-existing relationships with both retailers and government regulatory bodies. These strategic partnerships offer product listings in retail chains across Canada. These relationships will assist New Leaf in ensuring that High Profile's curated strains are successfully marketed and sold in top performing markets in Canada.
"We are excited to have entered into this LOI with New Leaf Ventures to be able to bring the long-term strategic vision of High Profile to life. This partnership will see High Profile's highly sought-after genetic library enter the legal market in Canada. We are looking forward to the enhanced operational synergies and long-term growth this partnership will provide," states Dean Medwid – President of High Profile Holdings Corp.
"We are thrilled to announce the signing of this LOI with High Profile. The team behind High Profile has a history of operational success and we look forward to adding their skill set to the team here at New Leaf. We believe that the proposed acquisition of High Profile not only opens another avenue for revenue but an additional platform to show case our established brands and IP. Their well-established distribution network is the first step and an important piece in the Company's strategic expansion plan," stated Mike Stier, President, CEO and Director.