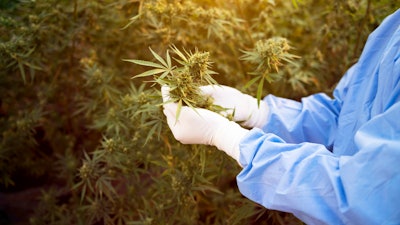 iStock
MediPharm Labs, a pharmaceutical company specialized in precision-based cannabinoids, completed the sale of MediPharm Labs Australia , a fully owned subsidiary of the company, for a value of $7.25 million AUD (U.S. $4.6 million). The sale was completed with OneLife Botanicals effective October 6, 2022.
The sale, as previously announced on July 11, 2022, includes the assets of MediPharm Labs Australia, specialized licensing, operational knowledge, and Australian and New Zealand customers currently served from that facility. All international contracts outside of Australia and New Zealand will remain with MediPharm Labs Corp. and be serviced from the MediPharm Labs Barrie GMP facility.
After an extensive sale process, the agreement with OneLife Botanicals was identified as a strategic fit for both parties. OneLife Botanicals is an emerging leader in the Australia region for cannabis-based wellness and medical products, with plans to launch OTC CBD products across Australia. Purchasing the MediPharm Labs Australia facility expediates OneLife Botanicals' timing to commercialization.