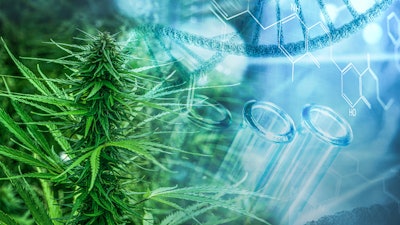 iStock
Bright Green, one of the companies selected by the U.S. government to legally grow, manufacture, and sell cannabis for research and pharmaceutical applications, has closed its previously announced deal with Alterola Biotech.
Bright Green has acquired of 25% of the issued and outstanding common stock of Alterola, a U.K.-based pharmaceutical company focused on developing cannabinoid and cannabinoid-like medicines and products, for $4 million.
Bright Green may exercise its option to purchase Alterola's remaining issued and outstanding common stock over the coming months for a total enterprise value of $50 million with the balance to be paid in a combination of cash and Bright Green common stock.
"Today's announcement is the first stage of a long-term partnership with Alterola," said Bright Green's Chief Executive Officer and Executive Chairman of the Board, Terry Rafih. "This announcement – which follows the recent site visit by the U.S. Drug Enforcement Administration to our world-class agricultural complex in Grants, New Mexico – enables us to leverage Alterola's extensive knowledge, sector experience and pharmaceutical assets to help us more efficiently scale our operations and harness the therapeutic benefits of their cannabinoid and cannabinoid-like medicines."
"We are excited about the partnership with Bright Green," said Alterola's Executive Chairman, Tim Rogers. "Our organizations share a common mission to harness the therapeutic potential of pharmaceutical-grade cannabis-based medicines. We look forward to helping Bright Green – particularly at this important period in the company's trajectory – to accelerate the pharmaceutical development and commercialization of these important products. The Bright Green facility in New Mexico and the opportunity to advance pharmaceutical-grade cannabis and cannabis-related products for research complements and allows both companies to accelerate the development of their respective pipelines."