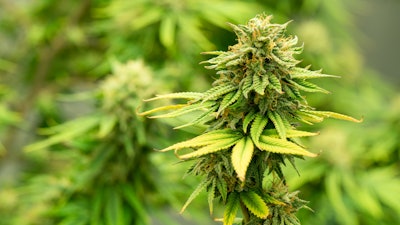 iStock
Upstate Elevator Supply, a hemp-derived CBD brand, will enter the New England adult-use THC market under newly formed Apex Arboretum, doing business as Green State Dispensary and Upstate Elevator Operators. The Burlington-based company was recently granted retail, wholesale and Tier 1 cultivation licenses in Vermont.
The company has also signed a licensing agreement with Novel Beverage to develop and market Upstate branded THC beverages in nine Northeast states starting in 2023.
Green State Dispensary will open in October and the new retail storefront will be co-located with Green State Gardener, one of the state's largest cannabis grow supplies stores.
Green State Dispensary will sell cannabis flower, pre-rolls, concentrates, edibles, gardening hard goods, and accessories. In addition to producing their own flower and edibles, Green State plans to feature products from quality craft growers and manufacturers throughout Vermont.
Upstate Elevator Operators is the new THC-facing iteration of Upstate Elevator Supply Co. The company will wholesale THC gummy, capsule, tincture, vape, and beverage products to licensed retailers throughout Vermont. The THC line will highlight solventless extraction methods.
The brand has partnered with Kria Botanicals to manufacture and distribute Upstate branded products throughout the state.