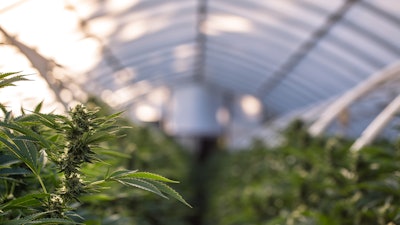 iStock
Software Effective Solutions subsidiary Medcana has launched test greenhouses for microclimates and genetics with five partner firms in Colombia.
With significantly better economics than the U.S. and Canada, a central location for exportation to major markets, and prime cultivation characteristics, Colombia is believed by many to have significant cultivation advantages over other regions around the world.
According to Arcview Market Research, the cost to cultivate cannabis in Colombia is 60X less expensive than in Canada and 30X less than in the U.S.
"We have begun simultaneous testing in all five partner companies. The goal is to test microclimate, genetics, local pests, and any other factors that may affect the final design and selection of genetics. The plan is to have our partners run tests with desired strands and analyze initial results," said Medcana CEO José Gabriel Diaz. "As well, the greenhouses are a very small fraction of the planned builds but allow us to test conditions and begin micro-testing genetics. The plan is to run one 90-day cycle and make sure the test parameters yield the expected results."
Medcana partners will also be running tests in native soil for near-term open-air cultivation possibilities for the company. For now, the greenhouses give Medcana and partners a controlled environment to ensure native soil results are accurate.