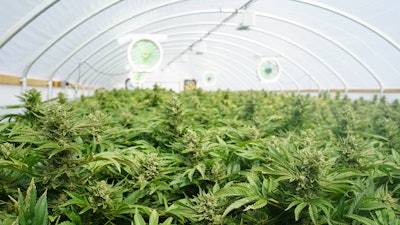 iStock
The Department of Consumer Protection has notified three existing medical marijuana producers that they have completed the necessary steps to receive an expanded producer license to serve both the medical marijuana and adult-use cannabis markets.
"The Department's priority is to have a safe, well-regulated marketplace for consumers," said DCP Commissioner Michelle H. Seagull. "I am grateful to the Drug Control and Legal teams at DCP who have worked — and continue to work — tirelessly, since the passage of the law, toward a safe and successful market opening."
While adult-use sales are still anticipated to begin around the end of the year or early next year, the law requires at least 250,000 square feet of growing and manufacturing space in the aggregate be approved for adult-use production before retail sales can begin at converted hybrid retailers.
Given this threshold, the start of adult-use cannabis sales relies on the successful conversion of all four existing medical marijuana producers or additional cultivation to come online.
DCP received the fourth producer conversion application on Nov. 10, 2022, and the Department is working with the applicant to review the necessary components for a successful conversion.