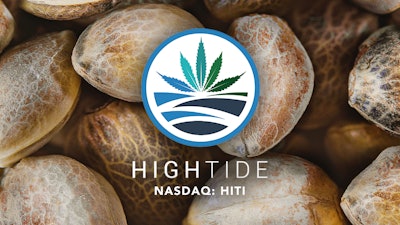 HighTide
High Tide announced that it has begun selling cannabis seeds in the United States, initially through its wholly owned subsidiaries Grasscity and Smoke Cartel.
The company plans to expand seed sales to additional online retail platforms within its portfolio in 2023. This launch comes on the heels of the American Drug Enforcement Agency's recent official determination that cannabis seeds fall under the legal definition of hemp and can therefore be sold openly in the United States.
"With our entry into this new and exciting complementary vertical, we continue to extend and strengthen our integrated value chain, providing our customers with a complete cannabis experience, in addition to the opportunity to further enhance our consolidated gross margin profile. This new business venture will greatly expand our U.S. customer base, which already sits at 2.4 million through our ancillary cannabis business lines, and sets us up well to take advantage of federal legalization in the United States when it comes. This further diversification into the U.S. seeds market also strengthens our Canadian discount club model, as this new vertical is expected to generate significantly higher gross margins than our core brick-and mortar-business, which will help us continue to offer unbeatable prices to our Cabana Club members," said Raj Grover, President and Chief Executive Officer of High Tide.