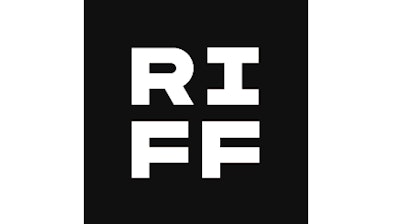 Tilray Brands today announced the launch of a new limited edition, premium craft flower series by lifestyle brand, RIFF. The brand's new series is designed to introduce two new collections of craft flower featuring a rotation of limited edition, rare genetics.
For the new collaborative series, RIFF partnered with local craft growers. Under RIFF's new Orbital flower collection, consumers will find a rotation of indica strains to choose from, while the Crossfade flower collection rotates elevated sativa strains.
Serving as the brand's most refreshing additions to the portfolio with higher THC potencies and elevated terpene levels, the premium craft strains will launch in market under Orbital Indica and Crossfade Sativa with a new, exclusive strain to be introduced for each rotational drop.
RIFF's first rotation of the Orbital and Crossfade collections include:
Orbital Indica - Cherry Moon Pie: With a high range potency of THC, Cherry Moon Pie's lineage is derived from two classic strains: Cherry Pie and Bubba Kush, featuring a pungent aroma and mint green bud with orange hairs and frosty trichomes. Available in 3.5G whole flower only in Ontario.
Orbital Indica - Purple Cotton Candy: Featuring deep purple with lime green and orange hairs on these buds, this high THC Purple Cotton Candy strain is the result of Granddaddy Purps and Cotton Candy Kush, bringing you a pleasant terpene-filled experience with aromas that complement its name. Available in 3.5G whole flower in British Columbia, Alberta, and Quebec.
Crossfade Sativa - Melonaide: Coming in with another high THC potency, Melonaide packs a punch featuring an unforgettable profile thanks to its lineage of Watermelon Zkittles and Lemon Tree. Available in 3.5G whole flower in Ontario, British Columbia and Quebec.
Crossfade Sativa - Juicy Fruit: Tracing back to its lineage of Afghani and Thai, there's no better time for some freshly squeezed juicy fruit. Along with its high THC range, this strain delivers the perfect fruit salad you never knew you needed. Available now in 3.5G whole flower only in Alberta.
From isolated facilities to indoor single-strain rooms, the masters behind the bud know how to provide a quality finish to the final product. With the slow hang drying method, delicate hand-trimming, and gentle curing approach where the aroma takes its final form, RIFF's new collections deliver results of exceptional attention to detail given to each bud, allowing its lineage and rare genetics to shine through.