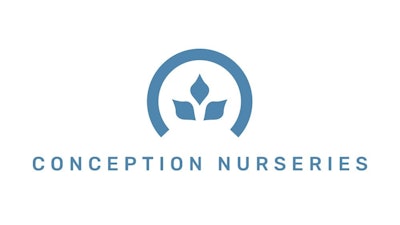 Conception Nurseries today announced the appointment of industry veteran Kristian Andreassen to senior product director. Andreassen hopes to help the company build a diverse group of cannabis breeders to meet the needs of the expanding cannabis market.
Based in Roseville, California, Conception is an agriculture-technology company that attempts to solve cultivation problems with tissue culture technology. The company produces tested, genetically identical and healthy plantlets that can reduce operational risks and costs for operators while increasing production predictability and revenue.
Andreassen has more than ten years of experience in breeding, commercial cultivation and brand development, including numerous Emerald Cup and High Times awards for flower, pre-rolls, concentrates and genetics.
According to the company, Andreassen is a respected fixture of the cannabis industry with a long track record of working with breeders using tissue culture. He is acknowledged to be a pioneer of cannabis tissue culture, introducing stable, high demand genetics to the commercial cannabis marketplace.
Conception's work in modeling genetic licensing and distribution for the breeders has created a diverse menu that supports the changing market demands for strain profiles.
The cannabis industry continues to face rising issues with diseased plants and weakened genetics getting into the market. Andreassen plans to help Conception offer clean plants with a library of genetics for cultivators at scale.