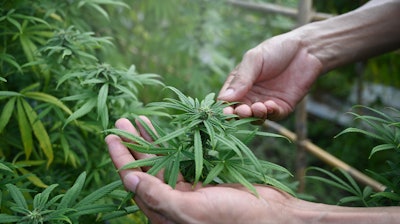 iStock
Atlas Global signed a definitive agreement to acquire GreenSeal Cannabis Company and GreenSeal Nursery, a privately-owned Ontario-based licensed cannabis producer.
GreenSeal is expected to be accretive to Atlas' international strategy, adding a GACP and CUMCS certified facility with a vertical cultivation model. This is expected to expand the company's annual production capacity by approximately 3,500 kg and adds a nursery program with hundreds of exotic genetics, further establishing Atlas Global's international footprint.
"The acquisition of GreenSeal further solidifies our strategy to bring a wide variety of premium flower to international medical cannabis markets. With our recent announcement of our definitive agreement with Harmony AI Holdings Ltd. and Harmony I.L. Management and Escorting Ltd. to acquire two cannabis pharmacies and a cannabis 'Trading House' in Israel, the plan is to accelerate our footprint and uphold our value proposition of offering consistent, quality products to patients globally," comments Bernie Yeung, CEO of Atlas Global. "With the increase in production capacity, facility export certification and addition of a nursery genetics program, Atlas Global will have a robust product assortment and future pipeline of unique cultivars to grow and export internationally. This acquisition is the latest step in our M&A strategy to expand our capabilities, differentiate our position in the international market, and secure our foothold for a more predictable global value chain process, driving distribution and growth."
Upon completion of the acquisition, Atlas Global will own a genetic selection program, enabling the search for sought-after phenotypes. This is expected to enhance Atlas' ability to achieve the full genetic potential of its cultivars with regards to flower composition, potency, terpene profile, and yield maximization. The genetic selection program generates hundreds of candidates of a particular strain, then uses data modeling to identify the seeds with the strongest lab-tested levels of both THC and terpenes, along with the most desirable traits for its indoor growing environment.
GreenSeal's facility, with existing GACP and CUMCS certifications, produces just over 3,500 kg of cannabis flower annually, supporting the assortment needs of patients internationally. GreenSeal's cultivation facility will be utilized alongside Atlas Global's existing two facilities. This will enable Atlas Global to increase its production capacity of consumer and patient-demanded cannabis genetics, while continuing to grow product in a cost effective indoor vertical grow environment.