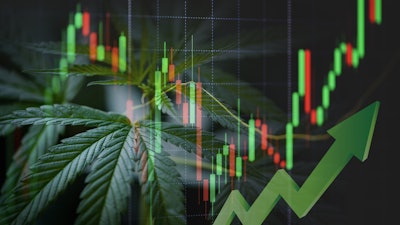 iStock
Ascend Wellness Holdings reported an increase in fourth-quarter revenue while managing to shrink its net loss.
The company said it brought in $112.1 million during the quarter, up 26.7% year over year. Total net revenue for 2022 reached $405.9 million, which AWH said represented a 22.1% increase year over year.
AWH's net loss for the quarter totaled $15.1 million, down from $16.5 million in the same quarter of 2021. Net loss for the year came in at $80.9 million, significantly lower than the $122.7 million the company lost in 2021.
"Over the course of the year, we made significant progress in scaling our business; we expanded our cultivation capacity by 40%, bringing the total to 245,000 square feet across six states; grew our number of open and operating dispensaries by 20%; successfully launched a value brand, Simply Herb, to excellent results; and pioneered the cannabis outlet retail model in the U.S.," said Frank Perullo, President and Interim co-CEO.