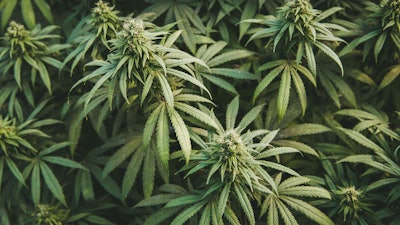 iStock
Segra International, a Vancouver-based cannabis tissue culture nursery and agriculture technology company, announced the release of its 2023 "Growers Collection" Cultivar Catalog. This catalog includes a diverse collection of over 25 cannabis varieties, including 12 new cultivars specifically selected to meet the needs of the global cannabis market.
In mid-2022, the company conducted a comprehensive characterization trial of 19 tissue culture cultivars, which were meticulously tested for a range of known Cannabis pathogens and mapped on a phylogenetic tree via DNA fingerprinting. After evaluating market demands, gathering data, and cultivating the varieties, Segra carefully selected the highest quality cultivars to offer to the global cannabis market.
Based in Canada where cannabis is federally legal, Segra is uniquely positioned to ship plants to legal jurisdictions around the world. As a leader in the cannabis tissue culture industry, the company has established partnerships with Canadian and international breeders to create a steady pipeline of cultivars and breeder relationships. "Segra's investment in research and development has resulted in key breakthroughs that allows us to offer true-to-type cannabis cultivars with superior pathogen-resistance and improved cannabinoid expression, making these prized cultivars available to the global cannabis industry," said Jamie Blundell, Segra's CEO.