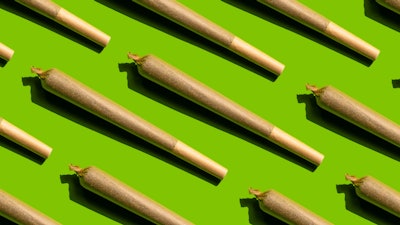 iStock
New Leaf Ventures, a management and investment organization dedicated to evaluating, investing, and accelerating advanced stage operations in the North American Cannabis sector, said its wholly owned subsidiary High Profile has signed a genetics transfer and buyback agreement with CannaPharmaRX.
High Profile holds some of the most highly sought-after and exclusive strains in Canada. These strains are proven to produce 15-30% THC and 3.5% terpenes consistently. This agreement will allow a transfer of genetics from High Profile's extensive library for cultivation in Canna's facility located in Cremona, Alberta. Further to the agreement, High Profile will have the ability to buy-back material that meet certain standards or for a royalty, allowing Canna to sell both domestically and internationally.
Canna has use-rights of Aurora Cannabis' 55,000-square-foot GMP capable facility. Canna took over operations over a year ago with the goal of revitalizing the facility back to its pharmaceutical grade standards. The expert operations team behind Canna have signed on to bring this goal to fruition.
Canna is focused on the acquisition and development of cannabis cultivation facilities in North America. Its business strategy is to become a leader in high quality and low-cost production of cannabis through the development, acquisition, and enhancement of existing facilities. To achieve this goal, Canna is committed to using the latest technology in combined heat and power generation as well as cultivation methods.