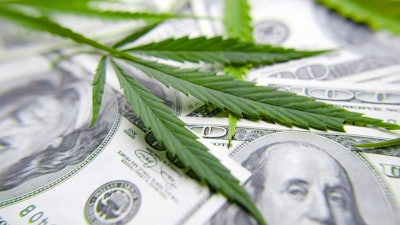 iStock
AYR Wellness has closed its deal to sell Blue Camo, which comprises the company's Arizona assets, to AZ Goat, a group consisting primarily of the former owners of Blue Camo, who sold the business to AYR in the first quarter 2021.
The sale includes two licensed entities operating three Oasis-branded dispensaries in the greater Phoenix area, a 10,000 square-foot cultivation and processing facility in Chandler, and an 80,000 square-foot cultivation facility in Phoenix, and AYR's majority interest in Willcox, a joint venture developing an outdoor cultivation facility.
AYR received consideration of $20 million in cash, with additional cash proceeds from net working capital to be received in the next six months. In addition, the Buyer has assumed lease obligations that resulted in the elimination of approximately $15 million in long-term lease liabilities for AYR. In a separate arrangement, all potential earn-out contingent consideration and debt outstanding related to the Q1 2021 purchase of Blue Camo has been eliminated, reducing AYR's long-term debt by $22.5 million.