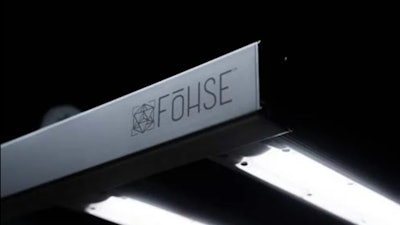 Fohse
Sweet Leaf Madison Capital (SLMC), a nationwide provider of customized debt solutions for the middle-market cannabis industry, announced that it has added FOHSE, one of America's top LED lighting grow manufacturers, to its Preferred Vendor Program.
"Those of us in the cannabis industry understand that this is a capital-intensive business, which makes it critical for companies such as FOHSE and SLMC to collaborate to deliver mission-driven resources," said Hershel Gerson, Chief Financial Officer of FOHSE. "SLMC's Preferred Vendor Program is exactly the solution we needed. The company's leadership and investment team are top-notch and SLMC has a sterling reputation for being transparent with every one of its partners. Being in the SLMC Preferred Vendor Program will dramatically increase the speed of our sales by acting as a crucial source of financing, enabling us to fast track company growth."
SLMC's Preferred Vendor Program gives participating vendors a competitive advantage by increasing the velocity of their sales. Through SLMC's lending platform, vendors are able to provide customers with a source of financing to make expensive purchases of equipment, which means those clients can spread their capital and manage cash flow across a broader range of business needs. This arrangement is highly advantageous to all parties. Vendors win by boosting sales across more of their customer base, and customers win by getting lower costs of capital and access to the equipment they need to grow.
Access to financing has a domino effect by allowing FOHSE customers to optimize cash flow while removing financial obstacles that once blocked growers from achieving their ultimate cultivation success. The SLMC Vendor Program is also distinguished by providing quick approval for the majority of qualifying customers and offering vendors opportunities for co-marketing through press releases, joint branding, and coordinated appearances at conferences and trade shows.
"From the beginning, we have been really excited about the potential benefits of collaborating with FOHSE," said Andrew Kaye, Chief Commercial Officer of SLMC. "It doesn't matter how good the soil or nutrients you are using, if you don't use the right lighting, you can't grow a good crop. The FOHSE team is incredible, and they're delivering staggering value to clients with their lighting solutions. That's exactly the kind of company we want for the vendor program."
Sweet Leaf Madison Capital recently announced the closing of a new $100 million debt facility that will enable SLMC to further narrow the gap between cannabis businesses and capital needs. This infusion of capital makes SLMC one of the best-financed asset-based lenders to small- and medium-sized enterprises in the cannabis industry. FOHSE recently introduced its newest light, "The Pisces," which features an innovative design created specifically for hobbyists and home gardeners.