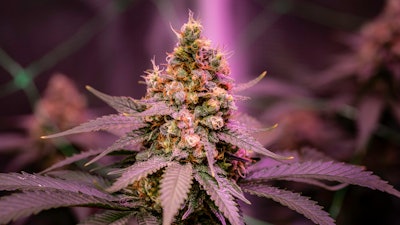 iStock
Phinest Cannabis, a provider of cannabis tissue culture-based clones and operator of one of North America's largest indoor cannabis clone nurseries, today announced the introduction of a new project called "Dubplatez."
Dubplatez is an initiative by the Phinest team to reverse the recent trend of cannabis genetics being bred for a very narrow range of attributes that are currently in demand by distributors and brokers.
"Botanists have identified more than 100 cannabinoids in cannabis and 400 different terpenes," said Matt Wich, COO for Phinest Cannabis. "We have more than 200 distinct aroma compounds to work with. The combination of these elements should provide breeders with a nearly infinite palette to explore. Yet we continue to see a hyper focus on high THC production and on purple strains which is driving the industry toward lowest common denominator genetics. Dubplatez is our commitment to change this direction."
The Spring collection from Dubplatez features cultivars ranging from Pinnacle (Slurty 3 x Gush Mints), a next-generation flower bred by Purple City Genetics; 007 (Project 4516 x London75) bred by Lit Farms and Grandiflora; and Amaretto Mintz (Cherry Punch x Animal Mint), a terpene powerhouse bred by Seed Cartel and pheno-hunted by Jay Beezo.
"Dubplatez is the underground label for cultivators who want something truly unique. By taking chances, the farmers will be able to earn higher tickets on unique genetics. High risk, high reward. Our approach is to follow in the footsteps of heirloom/craft movements in other industries. We want to experiment with all the flavors, smells and effects of cannabis in order to create more beautiful expressions from the plant. We're in the trenches looking, smelling and smoking original work being created by new breeders with passion and skill," said Ian Strouss, VP of Breeding and Cultivation for Phinest.