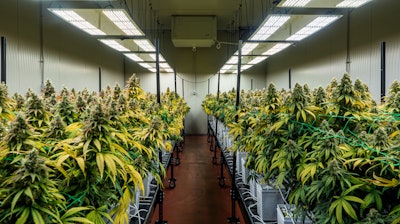 iStock
Urban-Gro, an agricultural services and design firm, reported a drop in first-quarter revenue due to dwindling demand from cannabis companies.
The company's revenue totaled $16.8 million, down from $21.1 million in the prior year period. It said the decrease was predominantly driven by a $14.2 million decline in equipment systems revenue reflecting significantly reduced equipment demand in the U.S. cannabis market as a result of ongoing state-level regulatory delays in the license-awarding process, as well as the lack of movement on passing key legislation impacting the industry.
However, the decrease was partially offset by $10.2 million in construction design-build revenue growth related to urban-gro's acquisition of Emerald C.M. in the second quarter of 2022.
While we continue to focus on increasing our business with the Fortune 50 and Fortune 500 clients with whom we currently work as well as signing new turnkey design-build contracts in the CEA space, we are also continuing to drive operational efficiencies. To that end, in the second quarter, we initiated a cost optimization strategy that so far has generated annualized savings of approximately $2 million, and we will continue to seek efficiencies where available. All combined, we are positioning the business for long-term profitable growth," said CEO Bradley Nattrass.