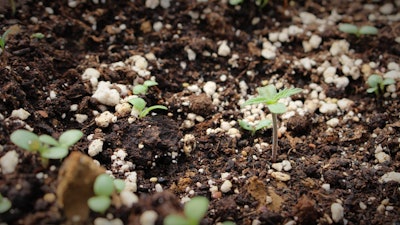 Fluence
Fluence, a provider of LED lighting solutions for commercial cannabis and food production, announced today an extension of its research partnership with Dutch organization Innexo BV (Innexo), a specialty agricultural contract research organization (CRO) that focuses on molecular farming and medicinal plants.
Innexo is leveraging Fluence's VYPR Broad R4 LED solution to support its new Acceleration Platform for Innovation (API) program. API empowers innovative, small-scale companies adjacent to the cannabis industry to perform research in medical cannabis cultivation. API's first round of participants, which include companies like biostimulant and fertilizer producers, will conduct research trials that focus on plant health, strength and resilience beneath Fluence LEDs.
"Fluence is the natural choice for a lighting provider to support API because we share a common vision to make research accessible and drive technological innovations that unlock the future of medical cannabis cultivation," said Dominique van Gruisen, managing director of Innexo. "Fluence's science-backed product development and in-house team of horticultural experts is unique among lighting providers. The insight and guidance API participants will receive from subject matter experts at Innexo and Fluence will accelerate their ability to build intellectual property through these research trials."
Innexo and Fluence's research collaboration started in October 2022. The companies, which are both recognized as innovators in cannabis research, first came together to investigate the effects of intra-canopy lighting versus top lighting applications in medical cannabis plants.
"The milestones we're experiencing in the legalization of cannabis in Europe, such as cannabis clubs for cultivation in Germany and the Dutch coffee shop tender, demonstrate significant opportunities and demand for the expansion of cannabis cultivation knowledge," said Timo Bongartz, general manager of Europe, Middle East and Africa at Fluence. "An increase in research questions has naturally accompanied the expansion of the legal market but is not always backed by the proper resources for exploration. Partnering with a cannabis research trailblazer like Dominique provides the opportunity to facilitate important access to tools that further innovation at Innexo BV."
Fluence will continue its commitment to furthering cannabis research to help the world grow smarter at GreenTech Amsterdam 2023, one of the largest cannabis industry events in the world. Fluence's GreenTech booth will host a series of research sessions, featuring Dominique van Gruisen and Fluence experts Dr. David Hawley, principal scientist, and Sebastian Olschowski, research project manager for EMEA.