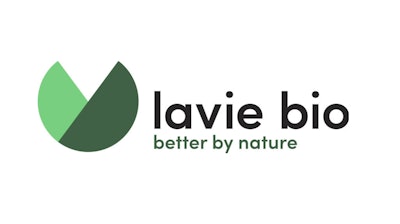 Lavie Bio
Lavie Bio, a subsidiary of Evogene, and a ag-biological company focusing on improving food quality, sustainability, and agricultural productivity through the introduction of microbiome-based products, today announced it had received registration for Thrivus from The Canadian Food Inspection Agency (CFIA), which triples the product's sales territory. Thrivus, a bio-inoculant seed treatment, increases Hard Red Spring Wheat production by increasing the availability and efficiency of soil nutrients while mitigating environmental stresses and improving production in sub-optimal areas of farmers' fields.
Lavie Bio continues to position Thrivus as a lead product in 2023, its second year of commercialization in the USA. This follows positive results from last year's 2022 growing season, demonstrating the product's efficacy with increases in crop yield of 3-4 bushels per acre on average, generating a 4X return on investment for the farmer.
As the world population grows and consumer demand for sustainable food production increases, bio-inoculants supporting sustainable agricultural practices, such as Thrivus, are becoming increasingly important. Developed initially for Spring Wheat, Lavie Bio plans to broaden Thrivus' application to other crops such as barley, durum, oats, and other field crops in the coming year.
Thrivus consists of two naturally occurring microbes combined using machine learning and AI from Lavie Bio's BDD (Biology Driven Design) platform, based on Evogene's MicroBoost AI tech engine. The platform allows Lavie Bio to inspect microbes through a multidimensional lens with a deep understanding of specific microbe functions. This enables Lavie Bio to continuously develop a strong pipeline of bio-inoculant and bio-pesticide products with solid performance, reduced development cost, and shorter time to market, like Thrivus.