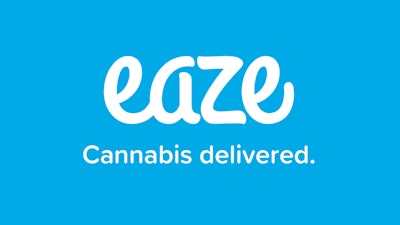 Eaze
Eaze, a cannabis delivery marketplace startup, has reportedly laid off as many as 25 employees.
According to Business Insider, this round of job cuts affected members of Eaze's engineering team and live operations team. The company also reportedly cut jobs in October 2021 and in February, which impacted approximately 20 employees within the company's government affairs communications and legal teams along with other divisions.
In 2019, Eaze laid off another 36 employees while replacing its CEO.
Eaze first launched its delivery service and app in 2014 but has since taken steps to expand its business further into the growing legal cannabis marketplace. Last year, the company acquired Green Dragon, a multi-state cannabis dispensary company with operations in California, Colorado, Michigan, and Florida.
"Eaze has achieved exponential growth over the last two years by successfully shifting to vertical operations and continuing to grow our loyal customer base," said Eaze CEO Rogelio Choy at the time. "Green Dragon's airtight operations in Colorado and expansion into Florida's booming market adds key operational capabilities to our national footprint and cements our leadership as California's largest MSO. Together, we are well-positioned to leverage the market's explosive growth now and into the future."