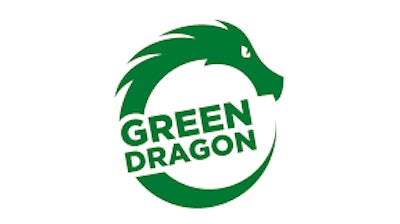 Green Dragon
Green Dragon, a multi-state cannabis operator, and Eaze Technologies Inc. subsidiary, announced the opening of six new Florida medical cannabis dispensaries in Crescent City, Fort Pierce, Jacksonville, Wilton Manors, Panama City, and Leesburg. Green Dragon now has 20 medical marijuana dispensaries across the state, continuing its rapid expansion in the Florida market with the goal of opening 50 locations by the end of the year.
Green Dragon will celebrate the grand opening of the Fort Pierce location on January 20-22nd with promotions, swag giveaways, prizes, local vendors, and more.
The vertically integrated company now offers a full assortment of premium cannabis products at all stores, including flower, vape cartridges, concentrates, and tinctures. Tablets, topicals, and edibles will be arriving in stores soon.
"As Green Dragon expands its footprint across Florida, we are thrilled to give patients better access to affordable, high-quality medical marijuana products. We are also excited to offer new flower with expanded strain variety from the first harvest at our new state-of-the-art cultivation facility in Palatka," said Green Dragon Co-Founder Alex Levine.
Green Dragon's new locations offer promotions, rewards programs, new patient offers, and senior, pediatric, veteran, and industry discounts to registered Florida patients. Addresses for each dispensary are as follows:
Crescent City - 895 N Summit Street, Crescent City, FL 32112
Fort Pierce - 1001 S US Highway 1, Ft. Pierce, FL 34950
Jacksonville – 5180 Baymeadows Road, Jacksonville, FL 32217
Leesburg- 1403 Akron Drive, Leesburg, FL 34748
Panama City- 917 Harrison Avenue, Panama City, FL 32401
Wilton Manors – 1985 N Andrews Avenue, Wilton Manors, FL 33311