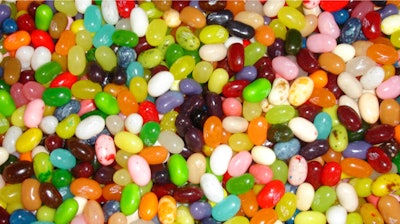 He may no longer own the Jelly Belly brand, but candy inventor David Klein isn't exactly out of the bean business. The inventor reportedly launched Jelly Belly in 1976 with an investment of only $800, but then sold the rights four years later.
Fast forward to 2019, and Klein is hoping to fill a gap in the candy market. According to App.com (part of the USA Today network), Klein has developed 38 new jelly bean flavors, which each bean containing 10 mg of CBD oil.
The new flavors, ranging from toasted marshmallow to piña colada, can be ordered online.
Klein told Cannabis Aficionado that "he looked into CBD jelly beans after learning about its perceived benefits, finding a gap in a market that includes cannabis-infused gummies and chocolate."