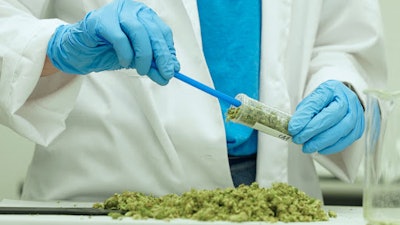 Modern Canna Labs
Modern Canna Labs has announced an additional testing facility in Gainesville, Florida scheduled for the summer of 2021.
The 11,300-square-foot laboratory will allow Modern Canna to better serve Medical Marijuana Treatment Centers (MMTCs) and licensed hemp producers across the state of Florida.
"We understand the importance of scaling operations in such a high-demand market. This new facility gives us the ability to handle higher volumes of work while providing faster turnaround times for our Florida clients," said George Fernandez, founder and CEO of Modern Canna.
The Gainesville facility will be equipped with high-throughput instrumentation to help meet the testing demands of the Florida marketplace.
Modern Canna is headquartered in Lakeland, Florida, 130 miles south of Gainesville.
According to Fernandez, the expansion will give Modern Canna 23,000 square feet of combined lab testing space between its Lakeland and Gainesville facilities.
Modern Canna has built a trusted reputation in the state of Florida since medical marijuana was legalized in 2016.