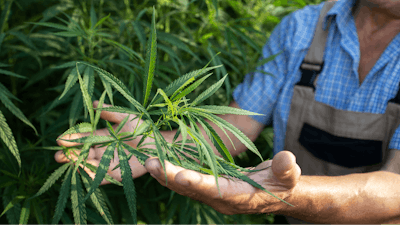 iStock
Flora Growth, an all-outdoor cultivator and manufacturer of global cannabis products and brands, today announced that its newly acquired JustBrands has been selected as a director member to the US Hemp Roundtable. The non-profit lobbying organization works toward advancing and improving economic and business conditions for the hemp industry.
JustBrands is behind wellness brand JustCBD.
Flora will be sending Chief Commercial Officer Jason Warnock to Washington, D.C., this week to meet with government officials and other U.S. Hemp Roundtable members to discuss the legislative issues facing the U.S. hemp and CBD industries.
The U.S. Hemp Roundtable has helped draft or move forward some of the most important legislation for the hemp industry, including the 2018 Farm Bill, which federally legalized hemp, and H.R. 841 and S. 1698 in the U.S. House and U.S. Senate respectively, which would allow for the sale of hemp-based CBD products as dietary supplements under regulations from the U.S. Food and Drug Administration (FDA).
The roundtable was founded in 2017 to permanently legalize hemp and protect and expand the industry. It is made up of general members and director members.