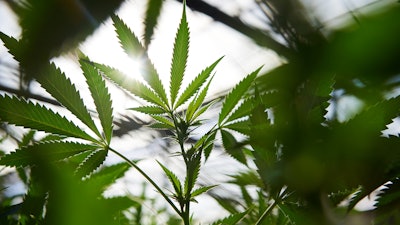 iStock
Willow Biosciences provided an update on cannabigerol (CBG), which it said is the first commercialized functional ingredient in its portfolio.
"As we expand our portfolio of products and partnerships, we also remain committed to maximizing the value of our first functional ingredient, CBG, through continued development, operational improvements, and marketing efforts", said Dr. Peter Seufer-Wasserthal, Willow's Interim President and Chief Executive Officer. "We remain optimistic on the future opportunity for CBG and other cannabinoids and will be well-positioned to capture that value as the markets develop."
Willow previously announced the expansion of its precision fermentation manufacturing network with the signing of a Manufacturing Services Agreement (MSA) with a second Contract Development and Manufacturing Organization (CDMO), increasing fermentation capacity to produce Willow's FutureGrown products, including CBG.
Willow has completed the initial phases of technology transfer with the CDMO and anticipates running its first commercial batches in the first half of 2023. The company continues to supply current and prospective partners through its first previously announced CDMO, Curia Global, Inc. (formerly AMRI). Willow has also refined and advanced its industry leading downstream process ("DSP"), which allows for significantly reduced costs and optionality for working with additional CDMO's in the future.
As the market for biosynthetically produced CBG continues to develop, Willow said it will be in a strong position to deliver commercial scale volumes. When the regulatory environment permits, Willow is also well-positioned to develop additional cannabinoids beyond CBG.