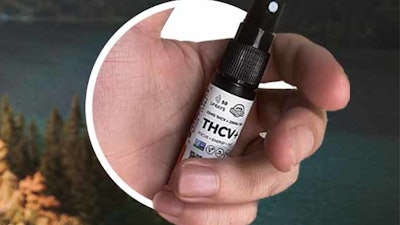 Spyglass Wellness today unveiled Microdose Oral Sprays, a new way for cannabis users to to dose without having to smoke or vape. The Microdose Sprays come with an atomizer spray applicator used to spray doses under the tongue.
Like infused oils or tinctures that are taken orally, Microdose Oral Spray may have a faster onset than other cannabis edibles, like gummies that can take 30 minutes or more.
According to the company, the tongue's mucous membranes are filled with tiny capillaries that enable quicker absorption into the bloodstream.
The sprays are available in various cannabinoid profiles, including CBDA, CBGA, THCV, D8THC, CBC, CBG and CBN
For more information, visit www.spyglasswellness.com.