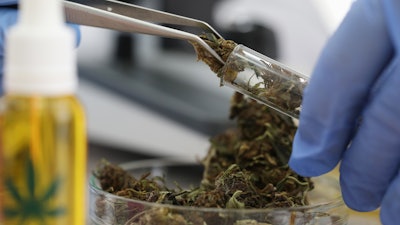 iStock
The Nirvana Group, a seed to sale cannabis company founded in Tulsa, OK, will make its debut in New Mexico this fall, opening a 30,000-square-foot manufacturing facility in Albuquerque with a targeted opened by end of September to produce house and partner brands, including products such as beverages and an original line of cannabis-infused sauces. The manufacturing facility will also offer white labeling services.
Cannabis products and accessories from The Nirvana Group and their partner brands are slated to be available in dispensaries across New Mexico by October 2022. The Nirvana Group's house brands include:
Sunrise, which offers beverages, gummies, chocolate, and more
Black Gold vapes and extracts
Asteroid infused pre-rolls
SAUZE, cannabis-infused sauce, with flavors such as Ketchup, BBQ, Sriracha, Cajun Hot Sauce, Buffalo, Steak Sauce, Chipotle
The Nirvana Group, first founded as a single smoke shop in Tulsa, OK. in 2011, has since expanded into a diversified operation complete with cultivation, extraction, distribution and wholesale operations, as well as multiple medical dispensaries.
This Nirvana Group's expansion into New Mexico's cannabis market follows the July 2022 opening of their smoke shop in Albuquerque on 2529 San Mateo Blvd. Unlike traditional smoke shops that have often been perceived in an unfavorable light, The Nirvana Smoke Shop is clean, safe, modern, and professional. The shop sells tech-focused products such as vaporizers, infusers, classic glass and paper items, among many others.
In addition, The Nirvana Group is planning to open cannabis dispensaries in New Mexico, and is currently scouting locations.