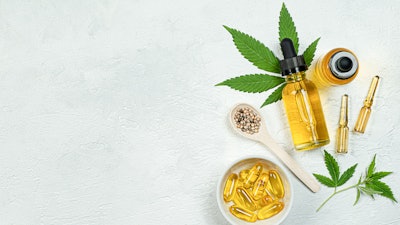 iStock
Incannex, a clinical-stage pharmaceutical company developing medicinal cannabinoid and psychedelic therapies, has engaged multinational contract development and manufacturing organization Eurofins Scientific to manufacture Incannex's two medicated chewable products designed to treat nicotine and opioid addiction disorders.
The CannQuit products are combination drug assets with associated granted patents and patent applications that were transferred to Incannex as a result of the acquisition of APIRx Pharmaceuticals, completed in August of 2022. Eurofins will undertake formulation development and manufacture of CannQuit Nicotine (CannQuit-N) and CannQuit Opioid (CannQuit-O).
CannQuit-N combines nicotine and cannabidiol (CBD) within a controlled-release, functional, medicated chewing gum. CannQuit-O combines CBD and an off-patent prescription opioid antagonist, and/or partial agonist-antagonist within the formulation. The cGMP grade products manufactured by Eurofins will be used in clinical trials designed to assess the safety and efficacy of the CannQuit products for smoking cessation and the treatment of opioid addiction.
Data collected on the quality and stability of the CannQuit anti-addiction products during the development and manufacturing of the two drug candidates at Eurofins will be key components of future regulatory packages. These data packages include investigational new drug (IND) applications and new drug application (NDA) filings with the US Food and Drug Administration (FDA).