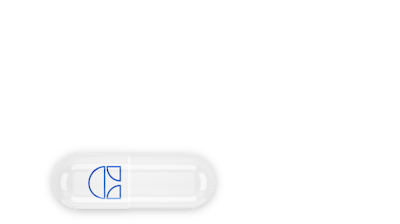 Cannaceutica
Holistic Industries today announced the availability of CANNACEUTICA in Massachusetts, an oral cannabis capsule with dosing guidelines specifically formulated for, and studied in, people who suffer from chronic pain.
"Everybody has someone in their life suffering from chronic pain who may not have tried incorporating cannabis into their treatment or if they did, it required smoking or an edible and a lot of trial and error," said Kyle Barich, Chief Marketing Officer, Holistic Industries. "With CANNACEUTICA now on dispensary shelves in Massachusetts, anyone, whether you suffer from pain or know someone who does, can pick up a bottle of capsules – just like over-the-counter pain relievers – with dosing guidelines for pain relief."
CANNACEUTICA contains THC and CBD as well as a combination of other cannabinoids and terpenes. The recommended starting dose is 2.5mg of THC and the oral cannabis capsule provides easy dosing guidelines in each bottle, as well as an Easy Dose Chart to help people find the dose that is right for them.