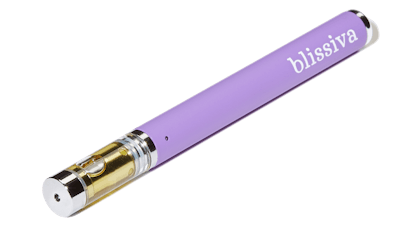 Blissiva
CULTA, a Maryland craft producer of cannabis and extracts, today announced a partnership with Blissiva. Founded in 2018 by entrepreneurs Gina Dubbé and Dr. Leslie Apgar, Blissiva develops cannabis-infused products specifically designed for women.
With more than 20 years of experience in obstetrics and gynecology, Dr. Apgar has a unique advantage in understanding the needs of women of all ages. Dr. Apgar has helped women reclaim their health and vitality and target concerns of women from childbearing age through menopause and beyond, including endometriosis, sexual dysfunction, PMS, and anxiety.
"It's always been important for CULTA to not only offer medical cannabis products for the general population, but also for specific segments," said Allison Siegel, CEO of CULTA. "Partnering with Blissiva to bring products to our female patients was a no-brainer; they're from Maryland, provide doctor designed and developed products, and are two women who create products for women, so it felt like a natural choice."
As part of the partnership, CULTA will be manufacturing the Blissiva Balance 0.5g vape cartridge in vanilla flavor. With a 1:1 CBD:THC ratio, the Balance pen was designed to help women manage issues like anxiety and sleeplessness.
"We're so excited about our partnership with CULTA because it means we can bring our product to even more women in Maryland," said Gina Dubbé, co-founder of Blissiva and managing director of Greenhouse Wellness, a medical cannabis dispensary in Ellicott City, MD. "Women have been, and continue to be, an underserved market in the cannabis industry, and our products meet an unfulfilled need. Women of all ages deserve direct access to high-quality medical cannabis products, and this partnership will expand that access across Maryland."
The vape cartridges were first introduced as a product exclusive at CULTA's Baltimore dispensary and the Greenhouse Wellness dispensary in Ellicott city in December 2022, before being released statewide in January 2023.