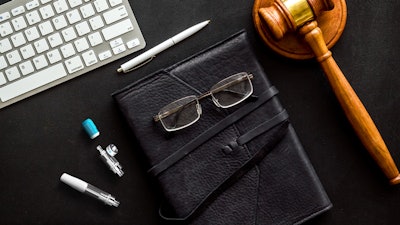 The Blinc Group
The Blinc Group, a NY-based vape product manufacturer, today announced a win over patent infringement claims brought by a Chinese competitor.
On February 1, 2023, Judge Clark Cheney, Chief Administrative Judge of the International Trade Commission (ITC), rejected all allegations made by Ccell vape brand maker Shenzhen Smoore Technology Limited (Smoore) against Blinc.
The investigation, which Smoore filed on October 8, 2021, alleged that Blinc imported and sold vaporization products that infringed two of Smoore's patents. After a review of the evidence and arguments by both sides, Judge Cheney determined that Blinc's products did not infringe Smoore's patents, and found no violation, clearing the company of any alleged wrongdoing.
According to the court, Smoore failed to present adequate arguments for infringement. The court also found multiple points of non-infringement for each patent and that Smoore didn't have the requisite domestic industry for an ITC investigation.
The court said Smoore's U.S. Patent No. 10,357,623 is invalid and unenforceable due to inequitable conduct that occurred in the prosecution of the patent family.
The decision is subject to review.
Based in New York City, Blinc designs, develops, supplies and supports cannabis vaping hardware.