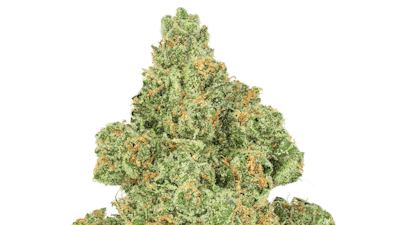 Aurora
Aurora Cannabis today announced the launch of Valour, a new cannabis cultivar designed for veterans, by veterans. Five percent of net profits from the sale of Valour products will be used to support veteran organizations across Canada.
Sold under the MedReleaf brand, Valour, aptly named by Canadian veterans, was developed alongside the veteran community to embody their most desired aroma, flavor and appearance traits. An original cultivar bred by Occo, Aurora's science and genetics business, Valour, is derived from Chemdawg, OG18 and Skunk genetics and features notes of forest pine, sweet citrus and pungent gas. A premium indica, Valour contains 20-26% THC and is available in 5g and 15g dried flower, as well as pre-rolls which are exclusive to veteran Aurora medical patients.
"We're honored to support Canadian veterans, and proud that we were able to work hand-in-hand with the veteran community to provide a product that best serves their needs and preferences," says Andre Jerome, Interim SVP of Medical Sales at Aurora Cannabis. "We are committed to serving those who have served our country and are giving back a portion of the proceeds from the sale of Valour to fund the important work that veteran-focused organizations do to support their community."
Proceeds from the sale of Valour, up to $200,000 per year, will be used to contribute cash and in-kind donations to veteran-focused organizations and clinics across Canada, including: Fondation Le Balancier / The Pendulum Foundation, The Post Traumatic Growth Association, The Valhalla Project and Thunder Ride Trois-Rivières, among others.