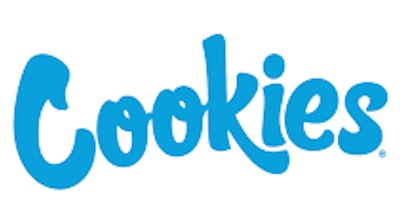 Cookies
Cookies announced that vaporizer technology provider 14th Round will serve as its hardware and packaging partner, and 14th Round's plant-touching sister company Final Bell will provide co-manufacturing for all of Cookies' cannabis products in California and Canada.
These two new partners bring strategic advantages to Cookies as the company continues its global expansion, offering expertise in logistical and operational support, inventory management, automation equipment, manufacturing SOPs, and training and ongoing technical support for their respective manufacturing operations.
"We are excited to partner with Final Bell who will help Cookies' global expansion plan by serving as both our packaging and co-manufacturing partner," said Berner, Co-Founder and CEO of Cookies. "I have a great working relationship with Tom [Final Bell's Co-Founder], and appreciate his vibe and energy, and everything he and the experienced Final Bell Team brings to the table."
The relationship will soon debut upgraded packaging, a suite of vaporization hardware, and the introduction of new pre-rolls, edibles, vape products, and concentrates. Consumers can expect to see all of these exciting and innovative products hit dispensary shelves in California and Canada initially, in Q1 of 2023, with additional products to follow.
The powerful partnership between globally recognized Cookies, renowned for its genetics, and creative vision under Berner, and 14th Round and Final Bell's design and engineering acumen and end-to-end manufacturing capabilities, should lead to robust growth for Cookies as it continues to enter new markets and introduce new products across the globe.
Jeremy Green, Co-Founder of Final Bell and 14th Round, said, "We built Final Bell and 14th Round to service the needs of cannabis companies of the future: global brands that understand the value and necessity for streamlined supply chain management, continuous innovation, and co-manufacturing capabilities defined by strict and repeatable processes. No one epitomizes that concept better than Cookies and we are thrilled to support the growth of their business around the world."