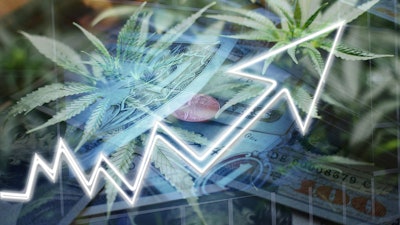 iStock
The Blinc Group, a provider of vape hardware, and Growpacker, a cannabis co-manufacturing company, announced a memorandum of understanding that establishes a strategic partnership aimed at accelerating their mutual growth in California.
This strategic partnership combines Blinc's expertise in vape hardware, finance, and supply chain management with Growpacker's specialized knowledge in cannabis co-manufacturing and distribution, creating a combination that will benefit both companies in the rapidly growing cannabis market in California.
"This agreement with Growpacker represents a significant milestone for Blinc as we accelerate our presence in the California cannabis market. Growpacker is the perfect partner for Blinc in California, given their deep knowledge in cannabis co-manufacturing and outstanding reputation. We are excited to create innovative products and services with them that meet the evolving needs of consumers and businesses alike," said Blinc CEO Arnaud Dumas De Rauly.
Under the MOU, Blinc and Growpacker will collaborate on joint marketing and sales initiatives to promote their products and services to the cannabis industry in California. The partnership will also use Blinc's financing offering, to enhance both companies' products and services to their clients.
"Blinc's expertise and brand awareness for the highest quality vape hardware and supply chain logistics make them the ideal partner for us, creating a powerful combination that will enable us to better serve our customers and accelerate our growth in California. We are excited about the opportunities this strategic partnership will bring and look forward to jointly marketing and offering our products and services to the cannabis industry," said Growpacker CEO Stephen Boyd.