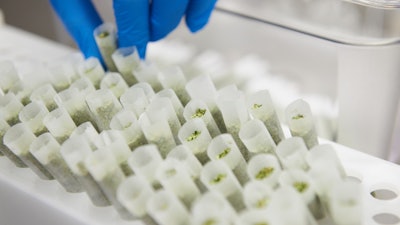 iStock
New Leaf Ventures, a management and investment organization dedicated to evaluating, investing, and accelerating advanced stage operations in the North American Cannabis sector, announced that its wholly owned subsidiary New Leaf Services has executed a manufacturing services agreement with Anonymous Buffalo LLC in Washington State.
New Leaf Services will provide labor for processing and co-packing of specific products for Anonymous Buffalo at the licensed facility of New Leaf Enterprises. Anonymous Buffalo has distribution rights for several brands in Washington State and this agreement allows for predetermined product listings within the brand portfolios to be processed and packaged with all materials provided by Anonymous Buffalo. These brands include Solstice along with several other respected brands within Washington. All finished products will be delivered to Anonymous Buffalo for distribution to their customer base throughout the state.
The team behind Anonymous Buffalo has been operating in the cannabis industry for over a decade, connecting various pieces of the supply chain to put products in the hands of consumers. They pride themselves on their establishment of deeply rooted relationships in the Washington cannabis industry and continue to focus their efforts on partnerships that aide in the creation of a quality and consistent cannabis experience.