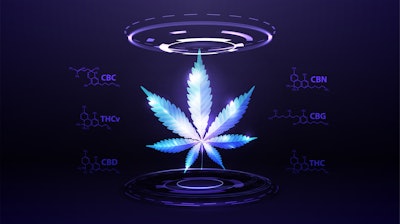 iStock
Organigram has reached agreement with Phylos Bioscience, a U.S. cannabis genetics company and provider of production ready seeds, based in Portland, Oregon, to initiate a technical and commercial relationship in Canada.
This relationship is expected to further support Organigram's cultivation efforts in Canada with patent-pending technologies and genetics. In the future, subject to receipt of any required approvals and permits, Organigram intends to export THCV products to select legal international markets.
"This marks Organigram's first U.S. investment and advances its strategy to create cost-effective, innovative cannabis products that consumers want. We know consumers are using cannabis products for a variety of purposes, which is why genetics with high concentrations of novel cannabinoids like THCV are of particular interest. THCV is often referenced for its apparent appetite suppressing effect1, and provides an energizing, focusing and uplifting consumer experience, one that is clearly differentiated from the real or perceived appetite-stimulating effects of THC," says Beena Goldenberg, Chief Executive Officer of Organigram. "This Canadian arrangement also creates a commercial path from seed to flower that is expected to significantly reduce operating costs and improve margins. Using genetically identical seeds with stabilized characteristics such as potency, terpene profile, aroma, minor cannabinoid concentrations, and more, precludes the need for cloning and propagation, decreasing genetic maintenance and increasing plant vigor and health. We intend to explore opportunities to expand our reach with THCV and robust, stabilized cannabis genetics into emerging and profitable international markets."
THCV is a minor cannabinoid with low to no cognitive impairment or intoxication compared to THC and has been shown to have potential as an appetite suppressant. Phylos has developed, and is continuing to develop, proprietary high-THCV genetics in various THCV:THC ratios where each ratio creates a differentiated user experience and can be delivered in a wide range of product formats.
F1 Hybrid Phylos Production-Ready Seed enables direct sowing of cannabis seeds compared to today's clone-based production. Seed-based production offers the economic advantages of reduced labour while recapturing existing facility footprint currently used by Organigram for raising clones for production. Further, Phylos maintains a suite of phenotypically stable 'parent' genetics which provide an avenue for breeding vigorous, uniform plants with intentionally selected, stable and highly consistent desirable qualities that today's consumers seek.