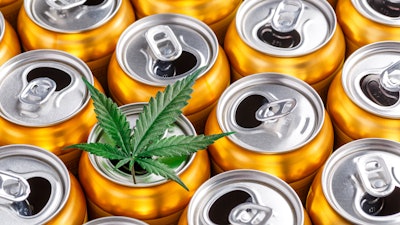 iStock
Pervasip, a developer of companies and technologies in high value emerging markets, such as Artizen Corporation, a wholly owned subsidiary, today announced that it is setting up Artizen Nano in Los Angeles for expansion into the California cannabis market and to that extent has signed a Letter of Intent with MTN Group to enter into Definitive Agreements by end of July 2023.
Continuing its previously announced targeted expansion plans, Artizen Nano will manufacture and distribute its Slurped nano beverages in the Los Angeles market as the second step of Artizen's Westcoast expansion. This is done in partnership with MTN Group, with whom the Company has also signed a Letter of Intent to distribute the Slurped product line to its network of retailers. The Slurped brand is developing various additional collaborations with other brands.
"In April we announced our entry into the Oregon recreational cannabis market and now we are completing our Westcoast expansion with our entry into California." said German Burtscher, President and CEO of Pervasip Corp. "Our partnership with MTN Group will provide us with manufacturing capabilities in Los Angeles and access to retailers through its well-established distribution channels. We are excited to take Slurped to market and begin to collaborate with other brands. The nano drink market is one of the fastest growing segments in our industry and Slurped is a unique product that has matured over the past year and is ready for growth and entrance into the world's most exciting cannabis market."
Additionally, after careful evaluation and consideration of the evolving market dynamics and strategic priorities prior to the completion of its spin out of Artizen Corporation to Pervasip shareholders, the company is announcing the termination of a previously proposed acquisition and a separate partnership. The terminated acquisition of BCCTG LLC and its brands and the termination of the partnership with KRTL Biotech for creation of its Korean Center of Excellence and Artizen Wellness line are part of the company's re-alignment efforts. Artizen's focus will center on high THC premium cannabis products, with a targeted regional focus on the U.S. Westcoast and Northeast markets. In reaching these decisions, Pervasip's management team conducted a comprehensive analysis of various factors, including market conditions, financial projections, integration challenges, and overall strategic alignment. While the initial intent behind these transactions was to enhance the company's competitive position, it has become evident that alternative strategies and opportunities can better address the evolving needs of the company and its consumers.