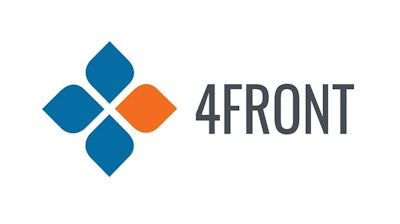 4Front Ventures
4Front Ventures announced the expansion of its award-winning brand portfolio in Massachusetts with the launch of: a new live resin line from the Company's popular California brand, Island Cannabis Co. ("Island"); a limited-edition summer lineup from Marmas Marmalade Bites; and Crystal Clear Cartridges and Disposable Vape Pens in a host of new varieties. The company's new lineup is now available for purchase at 4Front's Mission Dispensaries in Georgetown, Worcester and Brookline and partner dispensaries across the Bay State.
Island Live Resin Disposable Cartridges and Disposable Vapes: Made from freshly harvested, uncured cannabis and preserving all the freshness and terpene profiles of their respective strains, Island's new live resin line includes: 1g disposable live resin vape pens and 1g live resin cartridges with a ceramic core, which are available in a host of new varieties. Approachable, simple and transparent, the new, compact branded hardware each features high-flow technology, making Island Vapes the perfect complement to any good summer festivities – whether you are headed to a concert, hitting the beach or just chilling at home.
Limited-Edition Marmas Marmalade Bites Celebration Collection: Marmas Marmalade Bites's new limited-edition variety pack includes twenty marmalade gummies at 5mg THC per gummy. These tasty red (Sour Cherry), white (Piña Colada) and blue (Blue Raspberry) treats are the perfect way to celebrate the Fourth of July and are unlike any other cannabis-infused chews on the market. Famous for their unique texture that is both tender and satisfying, these bites deliver with just the right amount of sweetness. As opposed to traditional gummies, Marmas Marmalade Bites come individually wrapped, are gluten-free, vegan and do not contain gelatin, making them the perfect guilt-free treat.
Crystal Clear Cartridges and Disposable Vape Pens: Already a Massachusetts consumer brand favorite, Crystal Clear launched a new lineup of cartridges and disposable vape pens that deliver a great high – every time. Each of Crystal Clear's proprietary blends replicates a flower's terpene profile to create the same high without tars and resins for an experience that is discreet, potent and easy on the throat. Beginning in July, check out the newly expanded line-up now featuring the "all-in-one" 1g disposable, rechargeable vape pen.