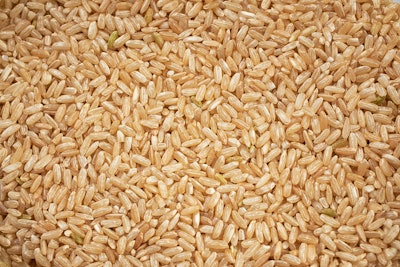 iStock
OCB announced the launch of OCB Brown Rice Cones. The addition of Brown Rice Cones expands the OCB Nature Collection of papers and cones to include Bamboo, Organic Hemp, Unbleached, and Brown Rice. The product will be introduced to retailers and consumers at CHAMPS Trade Show in Las Vegas on July 19th and follows the launch of Brown Rice papers in 2022.
The cones come in various sizes, including Mini, 1-¼, and King. Each cone includes a watermark that depicts a lighthouse, the brand's beacon of excellence.
Additionally, the gumline of every OCB paper and cone uses natural Acacia gum. The company has partnered with an international non-governmental organization, Seedballs Kenya, in the Sahel region of Africa to distribute Acacia seeds for the rehabilitation of degraded forests and landscapes in the country.
"Brown Rice Cones are America's only real rice cones and this launch builds on our legacy of innovation and sustainability. Other papers called "Rice" simply aren't made of actual rice fibers," said Becky Roll, Chief Revenue Officer at Republic Brands. "If you smoke the best, your paper matters - better ingredients, less taste, less ash. At OCB, we're on a mission to make sure discerning consumers have access to the very best papers and cones. Our R&D team strives to use only the best ingredients when they're making the paper - and the combination of real rice, organic hemp, and natural Acacia gum in OCB Brown Rice creates a silky mouthfeel. If you hold our real rice paper up to the light, you can even see the flecks of rice fibers in the paper."