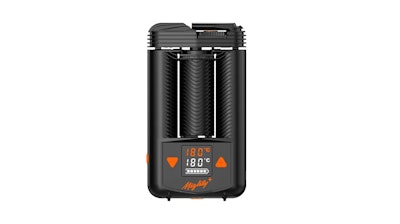 Storz & Bickel
STORZ & BICKEL, a manufacturer of medically certified cannabis vaporizers and subsidiary of Canopy Growth, today announced the certification of its premium VOLCANO MEDIC 2 and the MIGHTY+ MEDIC, in accordance with the new EU Medical Device Regulations (MDR).
The new MDR regulations outline stricter quality requirements for medical devices manufactured in or imported to the EU than its predecessor, the MDD (Medical Devices Directive).
The comprehensive certification process was conducted by TÜV SÜD, a renowned provider of certification, auditing, and testing services. The audit assessed several rigorous criteria of the (DIN) EN ISO 13485:2016 standard, requiring defined processes and documentation of the auditee's Quality Management System, the European Directive 93/42/EEC (MDD), and the European Medical Device Regulation (EU) 2017/745 – Annex IX Chapters I and III. Additionally, the audit encompassed MDSAP with country-specific requirements for Australia (TGA), Canada (HC), and the United States (FDA). STORZ & BICKEL passed the audit with outstanding results and zero findings.
"As the leading worldwide manufacturer of medically certified cannabis vaporizers, we understand the profound responsibility we have to our patients, and we take great pride in this achievement," said Jürgen Bickel, Founder and Managing Director of STORZ & BICKEL. "We continue to build on our strong foundation of leading device design and rigorous quality assurance and control standards to ensure availability of our premium medical vaporizers to patients worldwide."
STORZ & BICKEL expects to introduce the VOLCANO MEDIC 2 and MIGHTY+ MEDIC to the market under MDR certification in August – once again setting a new industry standard and reaffirming the company's commitment to exceptional quality.